USS Plymouth Rock (LSD29)
Newsletter September - December 2012


Welcome to the USS Plymouth Rock Newsletter
Thirty-third Edition: The USS Plymouth Rock Newsletter is a publication issued every four months by the USS Plymouth Rock Ships Association. If you would like to contribute an article, a piece of Navy or Plymouth Rock history, photo, memory or anything that might be of interest to you or other shipmates, you can send it as an e-mail to:
Bill Provencal, Association Secretary/Newsletter Editor at:
billinp@metrocast.net

or regular mail at:
Bill Provencal
37 South Main Street
Pittsfield, NH 03263

If you change address or e-mail address be sure to let me (Bill Provencal) know so we can update our Crews List. My e-mail is billinp@metrocast.net, my home address is listed above. We have been getting a lot of returns on our newsletter mailing to you guys who are paid dues members. Our ships website is found at www.ussplymouthrock.com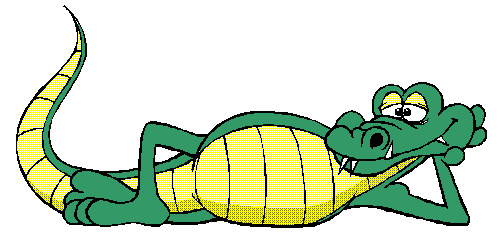 Recent Address Changes to the Ships Muster List
Paul Belingham, HM3. New Address: 2637 E. Atlantic Blvd, #21615, Pompano Beach, FL 33062. New e-mail: elsombrero@live.com
Gregory Neipert, RM2. New e-mail: gneip1@msn.com
Ron Swearingen, DC3, New e-mail: proudtosbepfd@verizon.net
Richard Cartwright, DK3. New e-mail: richardcartwright@yahoo.com
Richard Shewchuk. New e-mail: shew@twcny.rr.com
Sam Tesh, RM2: New e-mail: sptesh@mindspring.com
David Brusky, EM3: New e-mail: anoka114@gmail.com
Stephen Cummings, EN3: New e-mail: cummings.steve3@gmail.com



Known Deceased Shipmates
For a complete listing of deceased shipmates, visit our Memorial Page in the ships website
| | |
| --- | --- |
| John Allardyce, DC2, on board 62-66. Deceased 11/24/12 | |
| | |

Thank You's
We would like to thank the following shipmates/friends for providing pictures, information and articles to the website, the Ships Association and newsletter.
Gerald Holden, YN2
Bill Haynie
Norm Jepson, BMSN
Harry Andersen, BTC

Paid Association Members for 2011-(2012-14)
As of November 29, we now have 147 paid members
Become a Member of the Ships Association
As you can imagine any group or association such as ours requires funds. The funds are used primarily for paying the costs of the Website (server fees, registration of our .com address), mailing out the newsletter to all paying dues members (printing, postage), general mailings up-front cost of upcoming reunion and postage. Our primary source of revenue are the bi-annual dues of $25.00. To become a member of the USS Plymouth Rock Association complete the Application for Membership which can be found in the Ships Website on the Links Page or call/write/e-mail either my self or Paul Mohawk and we will send you an application.
The 2013-2014 dues are now due, please send dues to David Dortch, Treasurer. Make checks payable to USS Plymouth Rock Association. Dues are payable on a bi-annual basis (every two years) at $25.00 and are due on the year of the reunion (are due on an even year 2004, 2006, 2008, etc). Should a member or prospective member pay at any other time, dues will be credited from the preceding even year. All dues paying members receive the Newsletter three times a year by US Mail. David Dortch's address is 4909 Hickory Cove, Paragould, AK 72450
If your name does not appear on this list and you have paid your dues, please let David Dortch know as soon as possible. His e-mail address is tazrhondave@yahoo.com
| | | | | |
| --- | --- | --- | --- | --- |
| Adam, Ian | Allen, Charles | Andersen, Harry | Alardyce, John | Anstett, William |
| Balf, Priscilla | Bell, Joe | Bellingham, Paul II | Bena, Joe | Bentheimer, Glenn |
| Bergeron, Richard | Betts, Roger | Bierce, George | Bild, Bob | Brown, Alvin G. |
| Brusky, David | Brunton, Thomas | Buchanan, Richard | Buiak, Peter Jr. | Caldwell, Tim |
| Cartwright, Richard | Casillas. Greg | Clark, Nick | Clark, Robert | Comstock, Ed |
| Conboy, Bill | Conroy, Michael | Crowl II, Martin C. | Cummings, Steve | Cyr, Dennis |
| Czarnetski, Bruce | Czarnetski, Jon | Dailey, Ronald J. | Dalfonzo, Sam | Dawson, Kenneth E. |
| DiFranco, Joseph | Dortch, David | Dushane, David | Dussault, Andrew | Edwards, Maurice |
| Eldridge, Marguerite | Farneski, Robert | Fisher, Jack | Fisher, Jay | Flanagan, Mike |
| Formaro, Frank | Forton, Mary | Freeman, James | Furman, Herbert III | Gee, James |
| Greco, Charliene | Guertin, Jerry | Hart, Ed. | Hartson, George | Haynie, Bill |
| Hernandez, Leo | Hickson, Thomas W., Sr | Hicks, Richard | Hill, Edward Jr. | Hopper, Richard |
| Howland, John | Hyatt, Walter | Jennings, Seeley | Jepson, Norm | Joyce, Ed. |
| Ishmael, Harry | Kane, Thomas | Kaderka, Leonard | Kluczinsky, Andrew | Krolak, Ray |
| Kuhns, Jimmy | Lamay, Roger | Larkin, Chuck | Larson, Jerry | Lavallee, Leo |
| Lillig, Bernie F | Logan, Ben | Luttrell, James | Macomber, Brandon | McCully, Wade Sr. |
| Morton, Jack | Miller, Ronald | Mohawk, Paul | Musella, Rocco | Nichols, Bob |
| O"Neill, Thomas | Pawlak, Ervin | Perino, Paul | Pihl, Walter C. | Pratt, Richard |
| Provencal, Bill | Pyle, Ted | Ramondetta, Vic | Reed, John F. | Rhine, Don |
| Richardson, Dale | Ringer, Joseph E. | Robertson, Allen | Robinson, Jim | Rook, Jack |
| Rose, Christopher | Safford, Richard | Sandlin, Richard | Scott, Bill | Shanahan, Robert |
| Schneider, Michael | Shewchuk, Richard | Shober, Robert | Short, Forrest | Sims, Bill |
| Smith, James | Smith, Larry E. | Stackhouse, Norman | Stark, Jr., Peter A. | Stull, John III |
| Swathwood, David | Swearingen, Ron | Tesh, Sam | Thibodeau, Doug | Tunstall, Van |
| Viaene, Lois | Wagner, Thomas F. | Walker, Gerald M. | Walsh, Bill | Warwick, Robert |
| Watkins, Richard P. | Watson, Ernest | Watts, Richard A. | Whitlock, Jerry S | Whittle, David |
| Ziemba, James | Ishmael, Harry | Toungette, Mike | Nicoll, Peter | Pierce, Richard |
| Derry, Thomas | Burch, Willard J. | Cuffy, Arvell | Baldwin, Brad | Cooke, Charles |
| Terranova, Paul | Bali, Charles | Wells, Andrew | Malcolm, Kenneth | Hall, Daniel |
| Ralston, Ronald | Neipert, Greg | | | |

| | |
| --- | --- |
| | Gerald Holden, YN2 recently send me this image of this ship's plaque. "Bill just got this from an estate sale which is a plaque from the Plymouth Rock. It is made of metal probably brass and was originally attached to wood." Have any of you seen this before, this is a new one on me? Bill Provencal, Editor |

From the desk of Tom Wagner, Association President

Shipmates:
Now that the dust has settled from a very wonderful Reunion in Philly, I thought I would follow up with a list of "who is doing what" for the next 2 years. We made several officer and chair position changes at the Business Meeting. Those changes are as follows:
OFFICERS:
1. President – Tom Wagner
2. Vice President – Bill Haynie
3. Secretary/Webmaster – Bill Provencal
4. Treasurer – Dave Dortch
COMMITTEE CHAIRPERSONS
1. Historian – Norm Jepson
2. Reunion – Bill & Lynn Haynie
3. Storekeeper – Dennis "Shorty" Cyr
I want to thank all of you for the great job that was done. Some dedicated people are stepping down. They have volunteered for several years and have contributed greatly for the success we all enjoy

Mail Call



Robert Warwick, MM2, Laurel, DE, on board 1953-55. Writes "When I walked up the gangplank for the first time ,tears came out of my eyes. I was a proud person. Miss allot of old friends. I guess you can see I am still vertical. Also served on the ESSEX, INDEPENDENCE. Boy I loved the navy

". Roberts e-mail address is baldeagle2@localnet.com
| | |
| --- | --- |
| Leo Lavallee, RM1, Ret, Greenville, NH on board 1956. Wrote me an interesting note "Enclosed is an article I've submitted to the New Hampshire Sunday News. They had also printed the article from the ships newsletter (Page 7, August 2011) about the former drunken sailor who stopped drinking when he ran out of money. Hope you caught it. A little humor for your newsletter". Leo Lavallee | |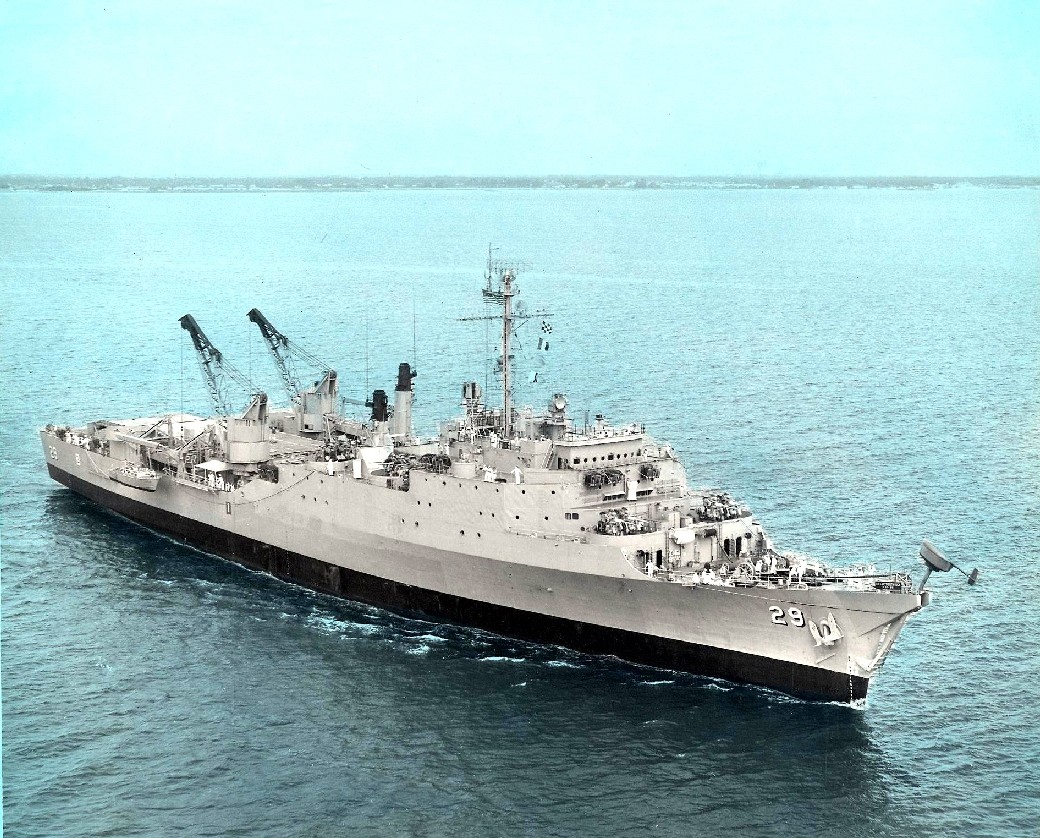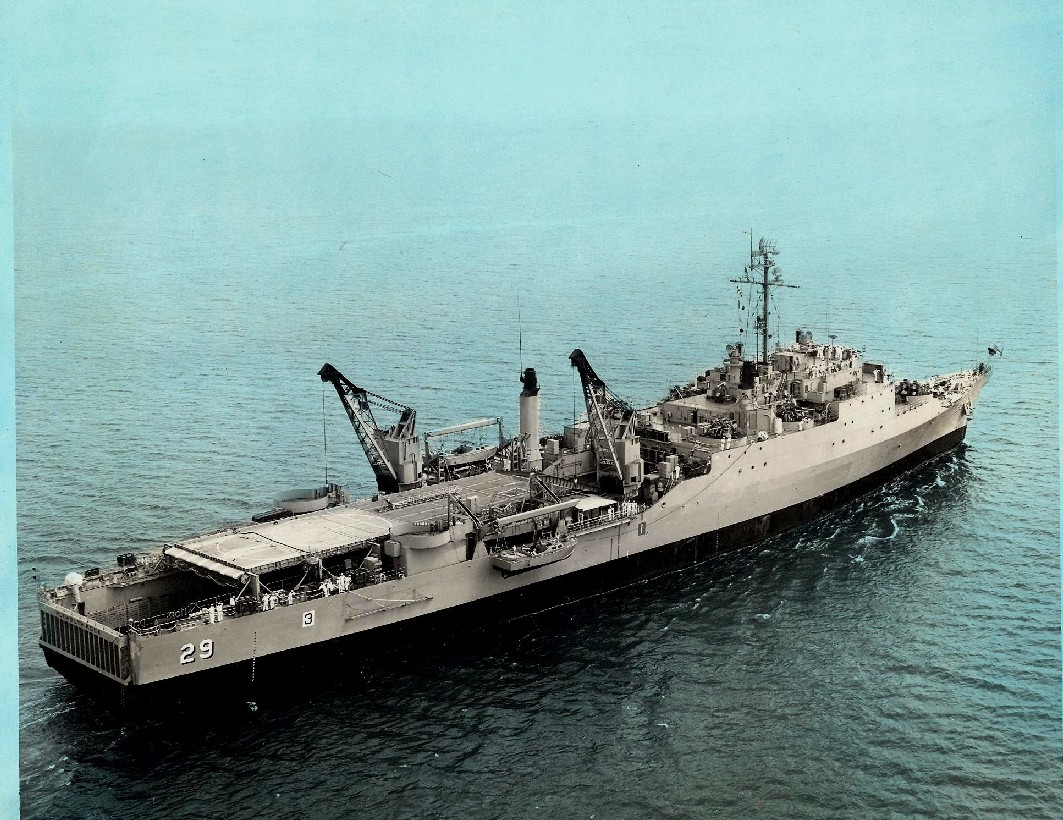 Bill just got these in fresh from an estate sale. These photos came from the year 1963 on or about the time the Rock did a Med-cruise. Gerry Holden, YN2 Captains Yeoman. If you notice the rear view you'll see they have removed the two 3"-50 gun mounts on the sides of the flight deck. That was because a helicopter "smashed" into one of them, On take off I believe. Just a historical fact. Norm Jepson, BMSN (Ships Historian)

2012 Ships Reunion
Valley Forge PA
Well the 9th reunion has come and gone. I can say that I had a great time at King of Prussia-Valley Forge. I can truthfully say that visiting the 2nd largest mall in the US at King of Prussia was not high on my bucket list, but my wife enjoyed it. Visiting the USS New Jersey in Philadelphia was very nice, although being stuck in the traffic jam getting there was a pain. Visiting Independence Square and the Liberty Bell was very eye opening and informative.
Our tour of Valley Forge Park was great with many stops to get out and look around and take pictures. The reunion buffet luncheon was great and the entertainment with the "Mummers" group arranged by the Dortch's was a great idea.
At the business meeting we re-elected Tom Wagner as President, Bill Haynie as our new V. President, Bill Provencal as Secretary and David Dortch stepping up to the plate as Treasurer. Paul Mohawk retired as Treasurer after serving for 8 years, David and Rhonda Dortch stepping down as Reunion Coordinators after doing a great job for the past 4 reunions. Harry Andersen is stepping down as Ships Historian, although I do hope that Harry will continue to send me those newsletter clippings that were just great. Norm Jepson has enlisted as the new Historian. Bill Haynie and Lyn have "volunteered" to be the 2014 Reunion Coordinator's. The 2014 reunion will be held in September in Norfolk, VA. Bill will provide us with information as it becomes available in the up-coming months.
| | |
| --- | --- |
| | |
| Part of the crew, "The Smoking Lamp is Lit | Touring the USS New Jersey (BB62) |
| | |
| Visiting the Liberty Bell in Philadelphia | Gen. George Washington's Hdq. at Valley Forge |
| | |
| Plank Owner Ernest Watson and wife Carolyn | "Mumers" group playing at our dinner buffet |
2012 Reunion Attendees
| | | |
| --- | --- | --- |
| Norm and Bev. Jepson | Bob and Elaine Nichols | Erwin Pawlak |
| Dennis and Joyce Cyr | David and Rhonda Dortch | Tom and Jackie Wagner |
| George and Lisa Bierce | Harry and Jeanne Andersen | Donald and Barbara Rhine |
| James and Cindy Freeman | Charles H. Cooke | Forrest and Jeanine Short |
| Paul and Sheryl Mohawk | Kenny and Jean Malcom | Walt and Betty Hyatt |
| Bill Sims | Chuck Larkin | Seeley and Bernadette Jennings |
| Bill and Lynn Haynie | Frank and Crystal Formaro | Mary Forton |
| Jerry and Marilyn Larson | Ernest and Carolyn Watson | Bill and Linda Provencal |
| John and Kay Reed | | |

New Navy posters sent in by Norm. Jepson, BMSN

Ships Store Items
The following items are offered for sale through the Ships Store. All orders are handled through Shorty Cyr, BM3, 119 Pinecrest Drive, Waterbury, CT 06708, Phone #203-753-6220, e-mail at: shortybm3@yahoo.com All orders must be accompanied by a check. Checks must be made out to the USS Plymouth Rock Association. You can click on any image to obtain a larger view of the item.
| | |
| --- | --- |
| | Through a donation from a shipmate, we were able to acquire a small number of ship patches (see left). We are selling these patches for $15.00 each, and are limiting sales to one patch per person. All orders are handled through Shorty Cyr, BM3, 119 Pinecrest Drive, Waterbury, CT 06708, Phone #203-753-6220, e-mail at: shortybm3@yahoo.com Call him before sending money to insure that patches are available, since the number is limited (17). Orders are on a first come, first served basis. |
| Plymouth Rock Mug. Price is $15.00 includes shipping and handling. | Bumper Stickers. Price is $2.80 includes shipping and handling. |
| Ships Patch. Price is $8.75 includes shipping and handling. | Plymouth Rock Cap. Price is $15.00 this price includes shipping and handling. |
| Short sleeve tee shirt. Price is $22.00 which includes shipping and handling. The following sizes are available: Med./Lge./XL/XXL and XXXL. | Personalized Commemorative Plaques. Price is dependent on size, 7x9 is $15.00 + $5.00 shipping, 8 x 10 is $20.00 + $5.00 shipping. To order contact Shorty Cyr, BM3, he will send you an order form. |

WRITE AN ARTICLE!

We need your articles and letters to the newsletter editor for publication in our newsletter.

Photographs accompanying articles are much appreciated.

Send your articles to the editor at: billinp@metrocast.net

Articles contributed by Harry Andersen, BTC

Navy Trivia
Jacob's Ladder: Jacob's Ladder is a portable ladder made of rope or metal and used primarily as an aid in boarding a ship. Originally, the Jacob's Ladder was a network of line leading to the skysail on wooden ships. The name alludes to the biblical Jacob, reputed to have dreamed that he climbed a ladder to the sky. Anyone who has ever tried climbing a Jacob's Ladder while carrying a sea bag can appreciate the allusion. It does seem that the climb is long enough to take one into the next world.
How long have you been in the Navy?: - "All me bloomin' life, Most Honorable Senior Chief! Me Mother was a mermaid, me father was King Neptune. I was born on the crest of a wave and rocked in the cradle of the deep. Seaweed and barnacles are me clothes. Every tooth in me head is a marlinspike; the hair on me head is hemp. Every bone in me body is a spar, and when I spits, I spits tar! I'se hard, I is, I am, I are!"
KNOCK OFF WORK: To quit suddenly; to stop.---"It's about time to knock off work."---Nautical origin: Aboard sailing ships, the galleys used to be rowed to the rythem of a mallet striking a wooden block. When the knocking stopped, it was a signal to stop rowing.
The Lucky Bag: The so-called Lucky Bag was really a huge locker in which articles lost aboard ship were deposited. Once a month these articles were produced and handed back to their respective owners. But there was a catch to it...each lucky recipient of a lost article was then given three strokes from the cat-o'-nine tails to teach him not to lose anything again.
Men's Neckerchief: The black neckerchief or bandanna first appeared as early as the 16th century and was utilized as a sweat band and collar closure. Black was the predominant color as it was practical and did not readily show dirt. There is no truth to the myth that the black neckerchief was designed as a sign of mourning for Admiral Nelsons death.
Port holes: The word "port hole" originated during the reign of Henry VI of England (1485). King Henry insisted on mounting guns too large for his ship and the traditional methods of securing these weapons on the forecastle and aftcastle could not be used. A French shipbuilder named James Baker was commissioned to solve the problem. He put small doors in the side of the ship and mounted the cannon inside the ship. These doors protected the cannon from weather and were opened when the cannon were to be used. The French word for "door" is "porte" which was later Anglicized to "port" and later went on to mean any opening in the ship's side, whether for cannon or not.