Second Reunion of the USS Plymouth Rock
---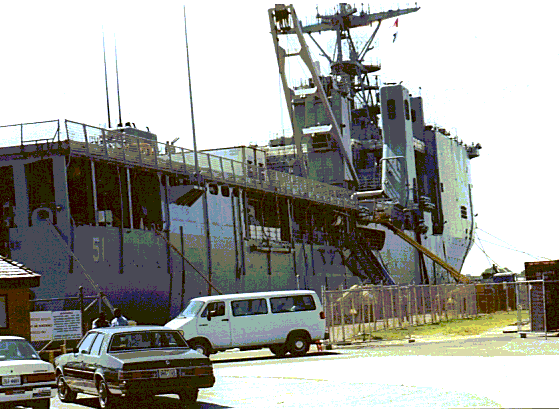 The second ships reunion was held in Norfolk. Virginia on September 23, 24, 25, 26, 1998. The responsibility of planning this reunion was on the shoulders of Norm Jepson.BMSN of Warren, MI. who served aboard the Prock from 59-62. Your Webmaster attended and I can attest that it was a great success. The ships patch was resurrected and great looking coffee mugs were given o all who attended. On the 24th we visited the McArthur Memorial in downtown Norfolk What a change in the city from what I can remember. We then boarded a harbor cruise boat for a cruise through Norfolk Harbor There were two Aircraft Carrier groups at the Naval Base, the USS Harry Truman and the USS Teddy Roosevelt. We then had some free time and yours truly along with Tom Wagner, John Stull and Bob Vianne cruised down to East Main (what's left of it) for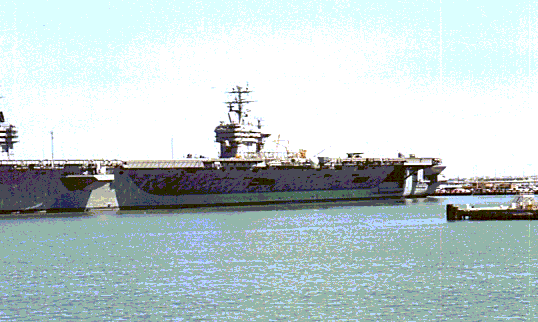 some reminiscing. The 25th brought us to NAB Little Creek for a tour of the base and the "Quay Wall" a visit to the Cushion Craft Facility. The 26th brought us to Old Williamsburg for a guided tour of Williamsburg. Later in the evening, we had the Reunion Banquet at the Holiday Inn In Virginia Beach. Guest Speaker was Captain Al Mosier who presented the Association with a "Gator/Destroyer Flag". A slide presentation was given by Peter Stark. A clock was donated by Bill Johnson/US Army Amph. Group of "55". The clock was raffled off and won by Seeley Jennings. Special thanks go out to Harry Andersen (without his help the reunion would not have happened), Bob Nichols, Bill Johnson, Jerry Larson and all the shipmates that shared "Plymouth Rock Stories".
LCAC (Landing Craft, Air Cushion)

| | | |
| --- | --- | --- |
| | | |
Other reunion pictures
Tom Wagner holding court prior to the Banquet on the last night. Our own Norm Jepson at the desk. It was a great party at the reunion. A couple of passengers aboard the harbor cruise.
Date this Page Last Edited
06/19/2006