---
Shipmates
As a result of our e-mail list becoming corrupted, we are unable to send out the newsletter by e-mail to non-dues paying members.
To select and view the January-April 2016 USS Plymouth Rock Newletter 43 in .PDF format, click here. We mailed by US Mail a hard copy to all dues paying association members on May 2, 2016. The current newsletter as well as archived newsletters is available by clicking here. You may also receive a copy of the newsletter mailed to you by joining the ships association by filing out this application for membership. The cost is only $25.00 for a two year membership.

Bill Provencal, Secretary
USS Plymouth Rock Association
---
Information on the Reunion in 2016
<![if !vml]>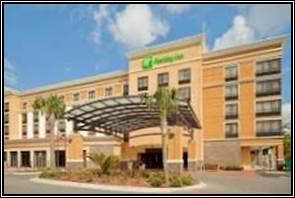 <![endif]>
The 2016 Ships Reunion will be held in Pensacola, FL. We have confirmed dates of Sept 28 through Oct 2, 2016 reserved. Check in time is 3:00PM and Check out is 11:00 am. We will be staying at the Holiday Inn, located at 7813 N. Davis Hwy, Pensacola ,Fla. This location is adjacent to Exit 13 off I-10.
Room Rates: We have confirmed room rates at $109.00/night plus 11.5% taxes and fees. This includes a complimentary breakfast. You will be given 2 breakfast vouchers per room, breakfast is in the hotel restaurant.
Cancellation Policy: Group is 30 days prior to September 28. Individual cancellation is 6:00 PM, date of arrival.
Reservations: To obtain the group date, reservations must be made before Midnight on August 27, 2016. The Holiday Inn reservation Number is1-800-HOLIDAY OR PHONE NUMBER FOR HOTEL IS 1-850-472-1400. The web site is www.holidayinnpns.com. The group code for our reservations is PLY/Reunion. A credit card is required to guarantee individual reservations.
What is available at the hotel: Heated pool, hot tub, fitness center, internet access, business center, complimentary parking.
Hospitality Room: If we reserve 20 rooms, use of room is free, other wise cost to the Association is $100,00 per day. Hospitality room is 100% Non-smoking. Snacks, liquor, beer will be allowed in the Hospitality Room
Reunion Dinner: Menu options: All entrees are listed below and come with appropriate sides, breads, chef's choice of dessert, and iced tea. There is a 25 person minimum on all buffets, and all prices are allinclusive.
Seafood Grill – Boiled Shrimp, Grilled Amberjack with Cajun butter @ $30.90/guest
Country Buffet – Fried Chicken, Roast Beef @ $27.03/guest
A cash bar will be open for two hours at the dinner.
Tours: The Naval Air Museum - Admission is free, and their collection is extensive so it might take several days to see everything depending upon your level of interest. Some of their activities include motion based simulator rides, 360 degree pitch and roll max flight 3D simulator ride, IMAX movies( there is a charge for movies), 4D Blue Angel Theater, and visits to Hangar Bay One and the gift shop. There is also a flight line tour of old aircraft the museum has collected. The Cubi Bar Café is located there for meals, but it is also a popular museum exhibit.
Travel to the Museum should be by personal vehicle. The alternative would be a shuttle bus if needed, and I would have to get the rate.
The best reason to use personal vehicles is the level of interest. It will be extremely fascinating to some…. or it could be a short trip. If you visit and try all activities available, it could take at least 2 days
There are many beaches in the Pensacola area and if anyone wants to visit a ship, The USS Alabama is 51 miles west of the hotel on Mobile Bay just off I-10 at the USS Alabama Memorial Park. We will have information available on this at the reunion or earlier.
Application: The registration application for the reunion must be completed and mailed with your meal deposit prior to September 15, 2016. to obtain a printable copy of the Registration form.
Bill Haynie, reunion coordinator contacted the public affairs office of the Blue Angels and inquired about a guest speaker but was put off till spring. Reunion Coordinators are Bill and Lynn Haynie, 864-934-2900, mailto:whhaynie@charter.net
---

A long-time friend of the ships Association, Marguerite (Peggy) Eldridge passed away May 13, 2015. Marguerite was the widow of Milt Eldridge. YN2, who was a plank owner of the USS Plymouth Rock. She will be remembered for the wonderful poems that she wrote while attending the many reunions we had over the years.
---
JUST WHAT YOU NEED FOR THOSE COOL NIGHTS
The Ships Association is introducing a new sweatshirt for the low price for sizes S to XL $30; XXL $ 35; XXXL $37. which includes postage shipping. The following sizes are available: Med./Lge./XL/XXL and XXXL. THE SHIRT WILL HAVE THE SAME LOGO AS THE TEE SHIRT .To order contact Shorty Cyr, BM3, 119 Pinecrest Drive, Waterbury, CT 06708, Phone #203-753-6220, e-mail at: shortybm3@yahoo.com All orders must be accompanied by a check. Checks must be made out to the USS Plymouth Rock Association.
g
Plymouth Rock pin. Price is $4.00 which includes shipping and handling. To order contact Shorty Cyr, BM3, 119 Pinecrest Drive, Waterbury, CT 06708, Phone #203-753-6220, e-mail at: shortybm3@yahoo.com All orders must be accompanied by a check. Checks must be made out to the USS Plymouth Rock Association
.