The Official Website of the USS Plymouth Rock Ships Association
USS Plymouth Rock (LSD29)
Website Last Updated September 13, 2014
Ship's Motto: Always the First Landing
Use Google to Search the Plymouth Rock Website
| | |
| --- | --- |
| | USS Plymouth Rock Website |
USS Plymouth Rock International Call Sign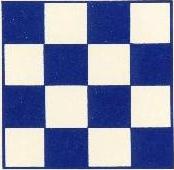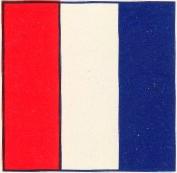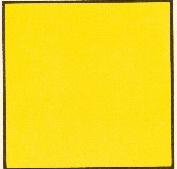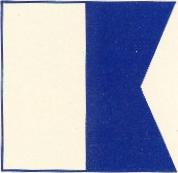 November-Tango-Quebec-Alpha


Our USS Plymouth Rock May-August 2013, (Newsletter 38) e-mailed on 9/3/2014 to all non-dues members for which we have current e-mail addresses. We mailed by US Mail a hard copy to all dues paying association members on 8/30/2014. Click here for link to Newsletter 38

I have finally completed the process of converting our archived newsletters into .PDF files. To view these files click on this link. Any picture may be copied from a newsletter and pasted into MS Word, you may also copy the entire newslettter by Edit/Select All and copying and pasting to MS Word.

Important notice: As a result of difficulty in scheduling the Saturday September 27 Tour of Norfolk Naval Base, we are forced to cancel this activity. Those of you who have registered, you can either wait until the reunion and Dave Dortch our treasurer will refund your money or you may contact Dave at tazrhondave@yahoo.com and request a reimbursement.
---
2014 Reunion
The 2014 wlll take place in Norfolk, Virginia on September 25-28, 2014.
The Holiday Inn Airport our hotel is 100% non-smoking and located 1.4 miles from the Norfolk International Airport (ORF) with complimentary airport/area shuttle within 5 mile radius. Complimentary 24-hour business center and free wired and wireless high-speed Internet access is available through out the hotel. We also offer an indoor pool, fitness center, onsite restaurant and lounge.

Reunion Questionaire/Application is now ready for you to access. It is available in either MSWord document or Adobe Reader .PDF format. Both forms can be printed, instructions are provided in the form.
More information on the reunion is available on our reunion page at this link, to view this page click here
---
The Ships Association is introducing a new short sleeve tee shirt for the low price of $22.00 which includes shipping. The following sizes are available: Med./Lge./XL/XXL and XXXL.
To order contact Shorty Cyr, BM3, 119 Pinecrest Drive, Waterbury, CT 06708, Phone #203-753-6220, e-mail at: shortybm3@yahoo.com All orders must be accompanied by a check. Checks must be made out to the USS Plymouth Rock Association.
Click image to see larger view
---
Check out the websites new page

, "What's New in the Plymouth Rock Website". It let's you know what we have changed in the Website recently. Click here to link to this new website page.
These will bring back memories!
Select ENTER or PERMISSION GRANTED to go to the Links Page of the Website

Permission Granted
To Come Aboard
The USS Plymouth Rock
Association



Click here to Write/Visit Our Guestbook



Plymouth MA landing site of the original pilgrims and the Plymouth Rock
Photo courtesy of Jim and Cindy Freeman
USS Plymouth Rock (LSD-29), 1954-1995
USS Plymouth Rock, a 11,270-ton Thomaston class dock landing ship, was built at Pascagoula, Mississippi. Commissioned on November 29, 1954, she was assigned to the Atlantic Fleet. Over the next three decades, Plymouth Rock deployed regularly to the Caribbean area, made several cruises with the Sixth Fleet in the Mediterranean, and occasionally visited northern Europe and South America. She also participated in Arctic Distant Early Warning (DEW) Line support operations in 1955 and 1957, a Project "Mercury" space flight support mission in 1961, the Cuban Missile Crisis blockade in 1962, the Palomares nuclear weapons recovery effort in 1966, weapons development efforts, disaster relief undertakings, and a large number of Amphibious exercises. USS Plymouth Rock was decommissioned in September 1983. Following a decade in the Reserve Fleet, she was sold for scrapping in September 1995.
LSD
(Dock Landing Ship)
This hybrid sea going vessel was initially conceived in November, 1941. As the design progressed and developed, the Tank Landing Craft (TLC) was re-designated an Artillery Transport, Mechanized (APM) - 8 vessels (APM 1-8), were authorized for the U. S. Navy and 7 vessels - (BAPM 1-7) were ordered for the Royal Navy under the Lend Lease Act. Before actual construction of these 15 vessels began, the designator was again changed, this time, to Landing Ship, Dock (LSD). The Navy twice expanded orders of the design during WWII - first to total 19 vessels, then to total 27 LSDs.
Landing Ship, Docks (LSDs) were designed to transport loaded landing craft, amphibious vehicles and troops into an amphibious landing area; ballast down to flood their well decks; lower the stern gate to the sea, and disembark their craft and vehicles for the assault on a hostile beach. Once a beachhead was established, they acted as offshore repair docks for damaged ships, craft and vehicles up to Landing Ship Medium (LSM) and Landing Ship Infantry (LSI) sizes. In at least one reported case, the bow of a Destroyer Escort (DE) was docked for emergency repairs. Equipped with their long dry docks; shipfitter's shop; machine shop; and a carpentry shop; these vessels were able to handle extensive repairs at the scene of the assault. The first 27 of the LSD design were considered prototypes. As soon as one LSD was launched, commissioned and tested in actual combat conditions, successive launchings of the LSDs reflected the latest improvements in armament and transport capacity with their "super" or "portable" prefabricated decks. The end result, is that no two LSDs of the World War II design are exactly alike!
The current Harper's Ferry Class (LSD-49 thru LSD 52) can deliver up to two LCAC (Landing Craft, Air Cushion) or a larger number of conventional landing craft, plus transport some 402 Marines, as well as an additional short distance transport of 102 more. There are also two other classes currently in operation; Whidbey Island LSD-41 thru LSD-48, and Anchorage class, LSD-36 thru LSD40. The Whidbey Island class can carry up to 4 LCAC while the others can only carry two.

A typical ARG (Amphibious Ready Group) of Marines embarks an LHA or LHD-Amphibious Assault Ship, an LSD-Dock Landing Ship, and an LPH-Amphibious Transport Dock
.

Number of visits to this website

This Website was designed and is maintained by Web Petty Officer
Bill Provencal
37 South Main Street
Pittsfield, NH 03263


at billinp@metrocast.net