---
Since we are no longer sending out a newslettter, I thought I would use the website as a tool for communicating to all of you.
---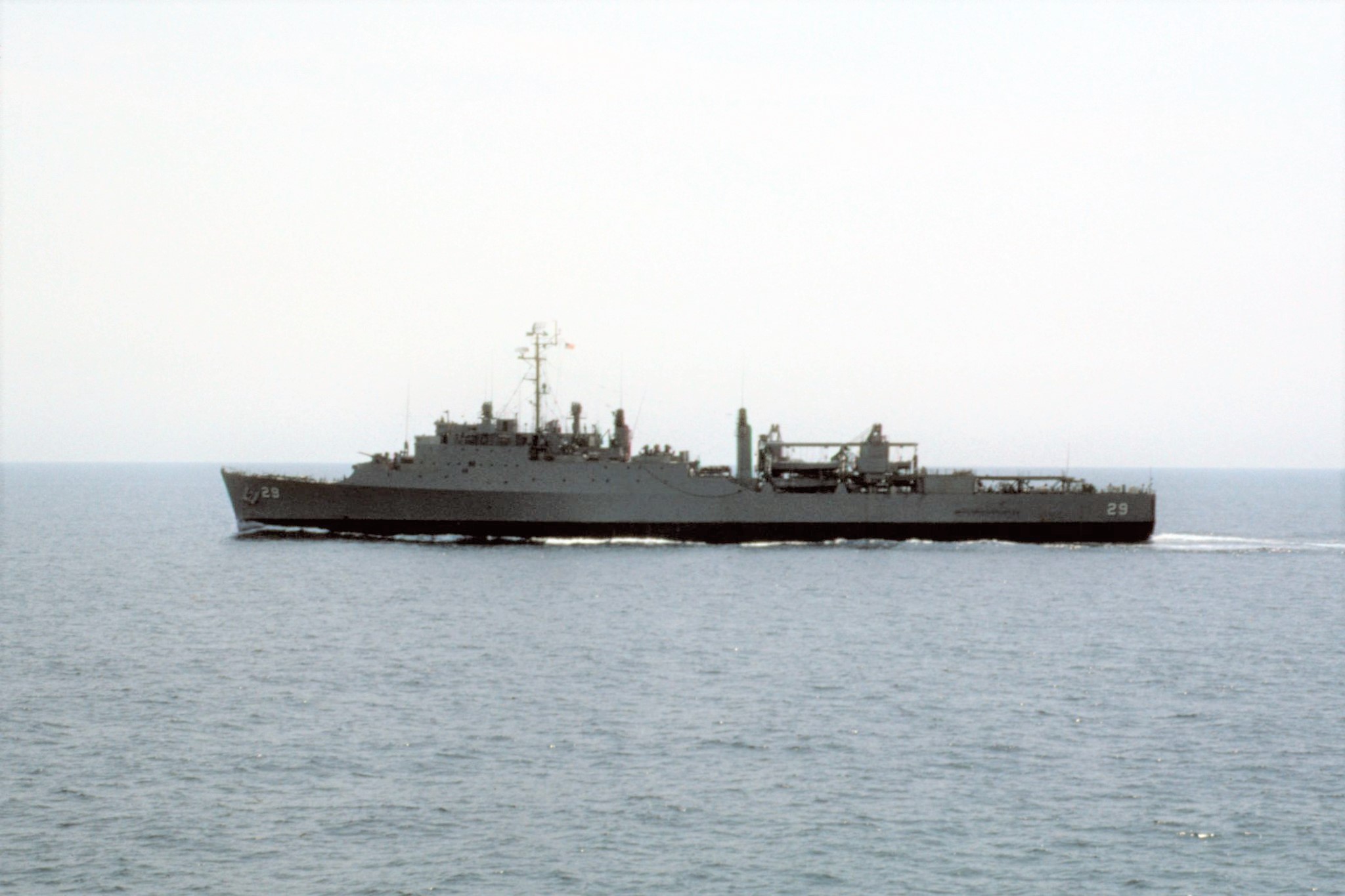 ---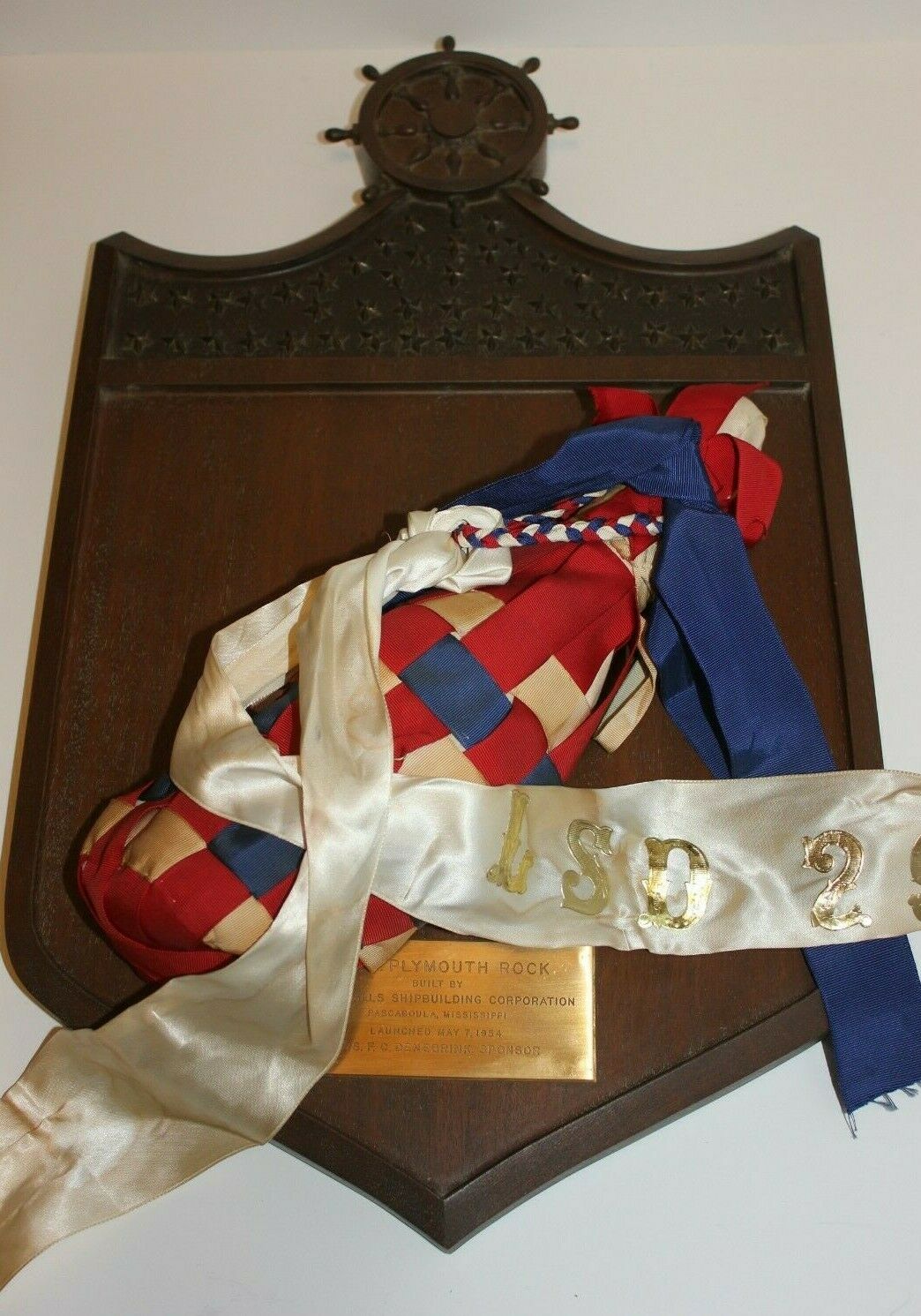 I could not believe this when I saw it on e-bay . This is one of a kind
deal and a bit of history for the Plymouth Rock. I just completed the
deal a few minutes ago. It wasn't cheap but with something like this
you have to jump fast. I look forward to getting this and intend
putting it in a shadow box. Original to 1954 when the prock was put
in the water.

Gerry Holden, YN2, ran the Captains Office in 1969.
---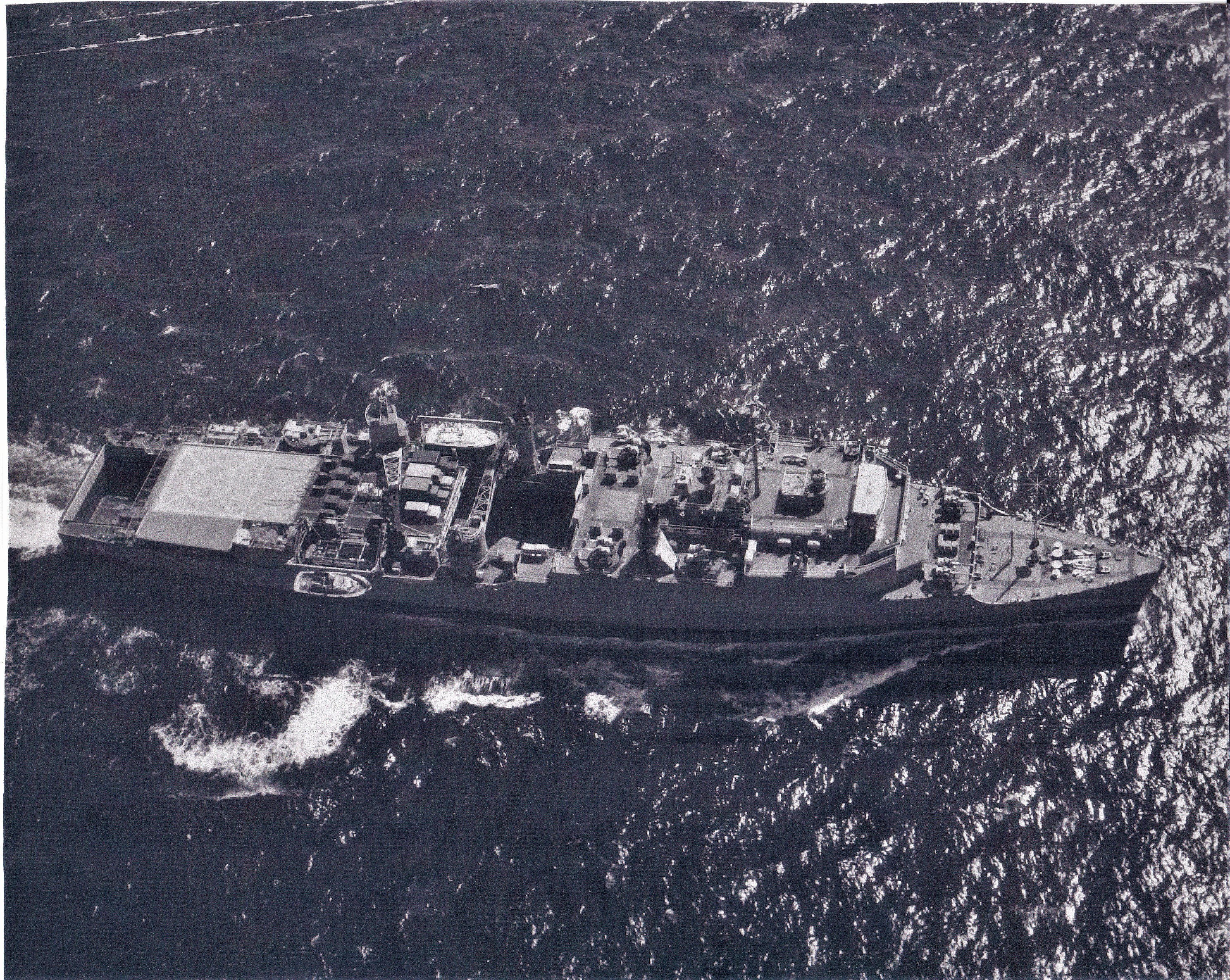 l
I found this image while cleaning out my office recently. Un-usual in that sections of the picture are blocked out.
Have no idea of where or when the picture was taken.

---
The newest edition of Navy Shift Colors is now available.

Web Site: www.shiftcolors.navy.mil

---
The USS Thomaston (LSD28) has some interesting links in their website that I thought I would pass on to you.
http://ussthomaston.com/history-lsd-class.html List on LSD classes
http://ussthomaston.com/history-landingshipdock.html The history of the Landing Ship Dock ships.
http://ussthomaston.com/album-the-landing-ship-dock.html The Landing Ship Dock by Eugene E. Brockman
---




. 15 inch diameter, exotic woods, $175.00 includes shipping. Seal created by Dave McGhee, AB3
To order or obtain more information call Dave at 803-478-5915

---

Subject: John is my heart...

AMAZING COMING FROM A WRITER FOR THE WASHINGTON POST


By Frank Schaeffer of the Washington Post

"Before my son became a Marine, I never thought much about who was defending me. Now when I read of the war on terrorism or the coming conflict in Iraq, it cuts to my heart. When I see a picture of a member of our military who has been killed, I read his or her name very carefully. Sometimes I cry.

In 1999, when the barrel-chested Marine recruiter showed up in dress blues and bedazzled my son John, I did not stand in the way. John was headstrong, and he seemed to understand these stern, clean men with straight backs and flawless uniforms. I did not. I live in the Volvo-driving, higher education-worshiping North Shore of Boston I write novels for a living. I have never served in the military.

It had been hard enough sending my two older children off to Georgetown and New York University. John's enlisting was unexpected, so deeply unsettling. I did not relish the prospect of answering the question, "So where is John going to college?" from the parents who were itching to tell me all about how their son or daughter was going to Harvard. At the private high school John attended, no other students were going into the military.

"But aren't the Marines terribly Southern?" (Says a lot about open-mindedness in the Northeast) asked one perplexed mother while standing next to me at the brunch following graduation. "What a waste, he was such a good student," said another parent. One parent (a professor at a nearby and rather famous university) spoke up at a school meeting and suggested that the school should carefully evaluate what went wrong."

When John graduated from three months of boot camp on Parris Island, 3000 parents and friends were on the parade deck stands. We parents and our Marines not only were of many races but also were representative of many economic classes. Many were poor. Some arrived crammed in the backs of pickups, others by bus. John told me that a lot of parents could not afford the trip.

We in the audience were white and Native American. We were Hispanic, Arab, and African American, and Asian. We were former Marines wearing the scars of battle, or at least baseball caps emblazoned with battles' names. We were Southern whites from Nashville and skinheads from New Jersey, black kids from Cleveland wearing ghetto rags and white ex-cons with ham-hock forearms defaced by jailhouse tattoos. We would not have been mistaken for the educated and well-heeled parents gathered on the lawns of Johns private school a half-year before.

After graduation one new Marine told John, "Before I was a Marine, if I had ever seen you on my block I would've probably killed you just because you were standing there." This was a serious statement from one of Johns good friends, a black ex-gang member from Detroit who, as John said, "would die for me now, just like I'd die for him."

My son has connected me to my country in a way that I was too selfish and insular to experience before. I feel closer to the waitress at our local diner than to some of my oldest friends. She has two sons in the Corps. They are facing the same dangers as my boy. When the guy who fixes my car asks me how John is doing, I know he means it. His younger brother is in the Navy.

Why were I and the other parents at my son's private school so surprised by his choice? During World War II, the sons and daughters of the most powerful and educated families did their bit. If the idea of the immorality of the Vietnam War was the only reason those lucky enough to go to college dodged the draft, why did we not encourage our children to volunteer for military service once that war was done?

Have we wealthy and educated Americans all become pacifists? Is the world a safe place? Or have we just gotten used to having somebody else defend us? What is the future of our democracy when the sons and daughters of the janitors at our elite universities are far more likely to be put in harmÔ€™s way than are any of the students whose dorms their parents clean?

I feel shame because it took my son's joining the Marine Corps to make me take notice of who is defending me. I feel hope because perhaps my son is part of a future "greatest generation." As the storm clouds of war gather, at least I know that I can look the men and women in uniform in the eye. My son is one of them. He is the best I have to offer. John is my heart.

Faith is not about everything turning out OK; Faith is about being OK no matter how things turn out." Oh, how I wish so many of our younger generations could read this article. It makes me so sad to hear the way they talk with no respect for what their fathers, grandfathers and great grandfathers experienced so they can live in freedom. Freedom has been replaced with Free-Dumb. Please pass this on . . . .
---
S
---
Drafting Old Guys Article from Dave McGhee, AB3. (Hillarious) I am over 70 and the Armed Forces thinks I.pdf
---
Have you ever noticed the honor guard pays meticulous attention to correctly folding the United States of America Flag 13 times? You probably thought it was to symbolize the original 13 colonies, but we learn something new every day!
The 1st fold of the flag is a symbol of life.
The 2nd fold is a symbol of the belief in eternal life.
The 3rd fold is made in honor and remembrance of the veterans departing the ranks who gave a portion of their lives for the defense of the country to attain peace throughout the world.
The 4th fold represents the weaker nature, for as American citizens trusting in God, it is to Him we turn in times of peace as well as in time of war for His divine guidance.
The 5th fold is a tribute to the country, for in the words of Stephen Decatur, 'Our Country, in dealing with other countries, may she always be right; but it is still our country, right or wrong.'
The 6th fold is for where people's hearts lie. It is with their heart that they pledge allegiance to the flag of the United States of America , and the Republic for which it stands, one Nation under God, indivisible, with Liberty and Justice for all.
The 7th fold is a tribute to its Armed Forces, for it is through the Armed Forces that they protect their country and their flag against all her enemies, whether they be found within or without the boundaries of their republic.
The 8th fold is a tribute to the one who entered into the valley of the shadow of death, that we might see the light of day.
The 9th fold is a tribute to womanhood, and Mothers. For it has been through their faith, their love, loyalty and devotion that the character of the men and women who have made this country great has been molded.
The 10th fold is a tribute to the father, for he, too, has given his sons and daughters for the defense of their country since they were first born.
The 11th fold represents the lower portion of the seal of King David and King Solomon and glorifies in the Hebrews eyes, the God of Abraham, Isaac and Jacob.
The 12th fold represents an emblem of eternity and glorifies, in the Christians eyes, God the Father, the Son and Holy Spirit.
The 13th fold, or when the flag is completely folded, the stars are uppermost reminding them of their Nations motto, 'In God We Trust.'
After the flag is completely folded and tucked in, it takes on the appearance of a cocked hat, ever reminding us of the soldiers who served under General George Washington, and the Sailors and Marines who served under Captain John Paul Jones, who were followed by their comrades and shipmates in the Armed Forces of the United States, preserving for them the rights, privileges and freedoms they enjoy today.
Submited by Shorty Cyr, BM3
Skip Sanders who is associated with the Amphibious Ships Reunion group called me recently to see who might be interested in attending their reunion in Buffalo, NY in September. If you are interested in attending I would suggest that you call Skip at 412-367-1376 for more information.
We will continue to maintain the website for another year in the event that someone of there might be interested in picking it up. If you are interested in doing this contact me Bill Provencal at 603-435-8703.
---
Video from WAVY, Norfolk, Va of USS P.Rock entering port. Click here and then Sign In, in upper right corner Plymouth Rock 1981
---
Ship Store Items


Inventory as of 2/21/201

9

Shorty Cyr, our semi retired Store Keeper reports he has only have 2 shirts not sure of size maybe 4 ships patches 8 or 10 mugs & a bunch of hat pins. So if anyone contacts me I will let them know what I have left.

Dennis phone number is 203-753-6220, sh[email protected]